MYST Ultra Premium Food - Olive Oil
MYST® is designed and established on the basis of selectiveness, quality and design, all at excellent value. Our products unite outstanding natural quality and extraordinary sculptural design. Our vision is to continuously seek for such products and deliver extra special qualities with regard to their taste, aromas and unique nutritional ingredients. We strive for creating one of the finest premium food brands in the world.
"Our purpose was not to create something
to hold our precious liquid but something that would
contain the olive oil's soul."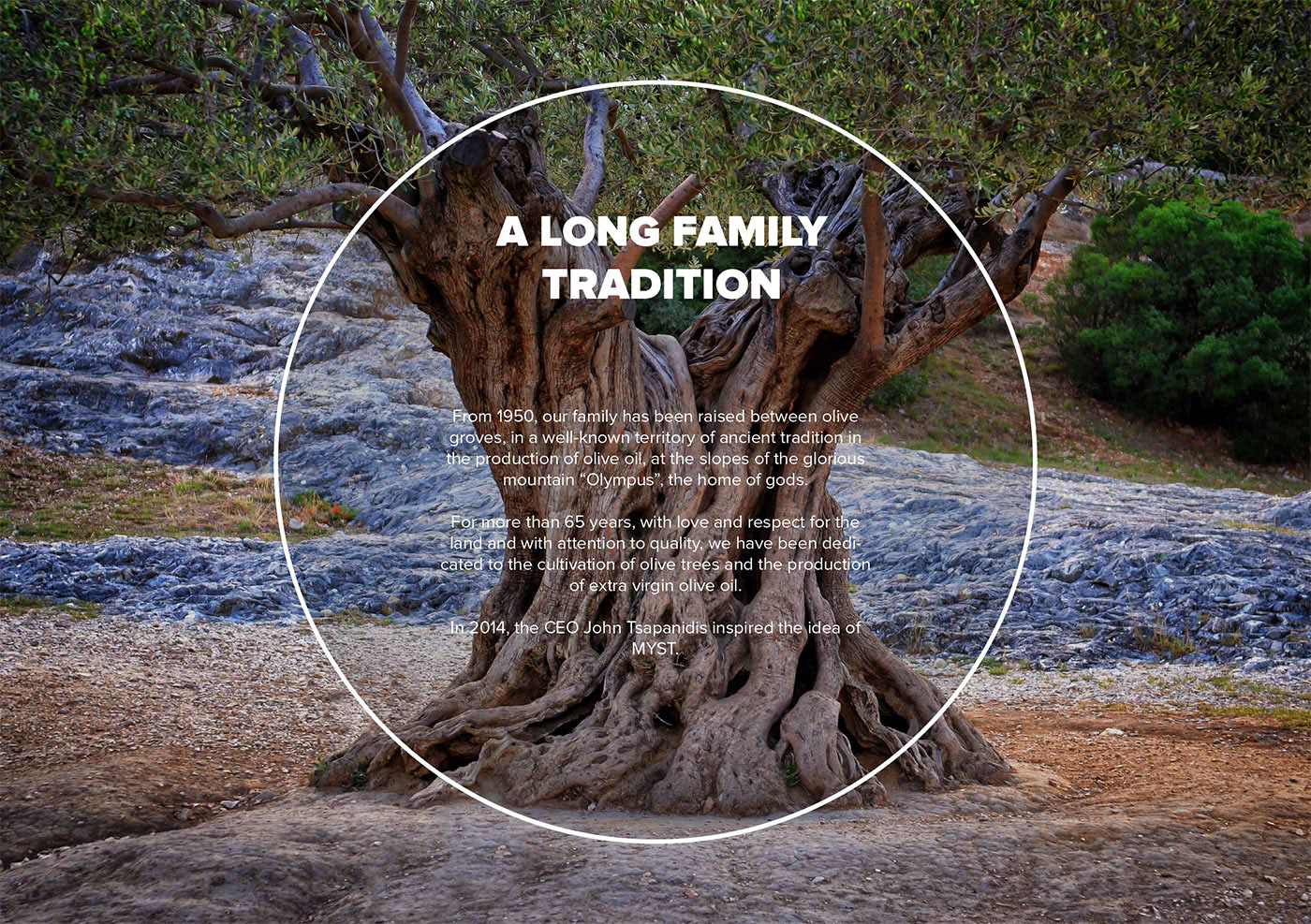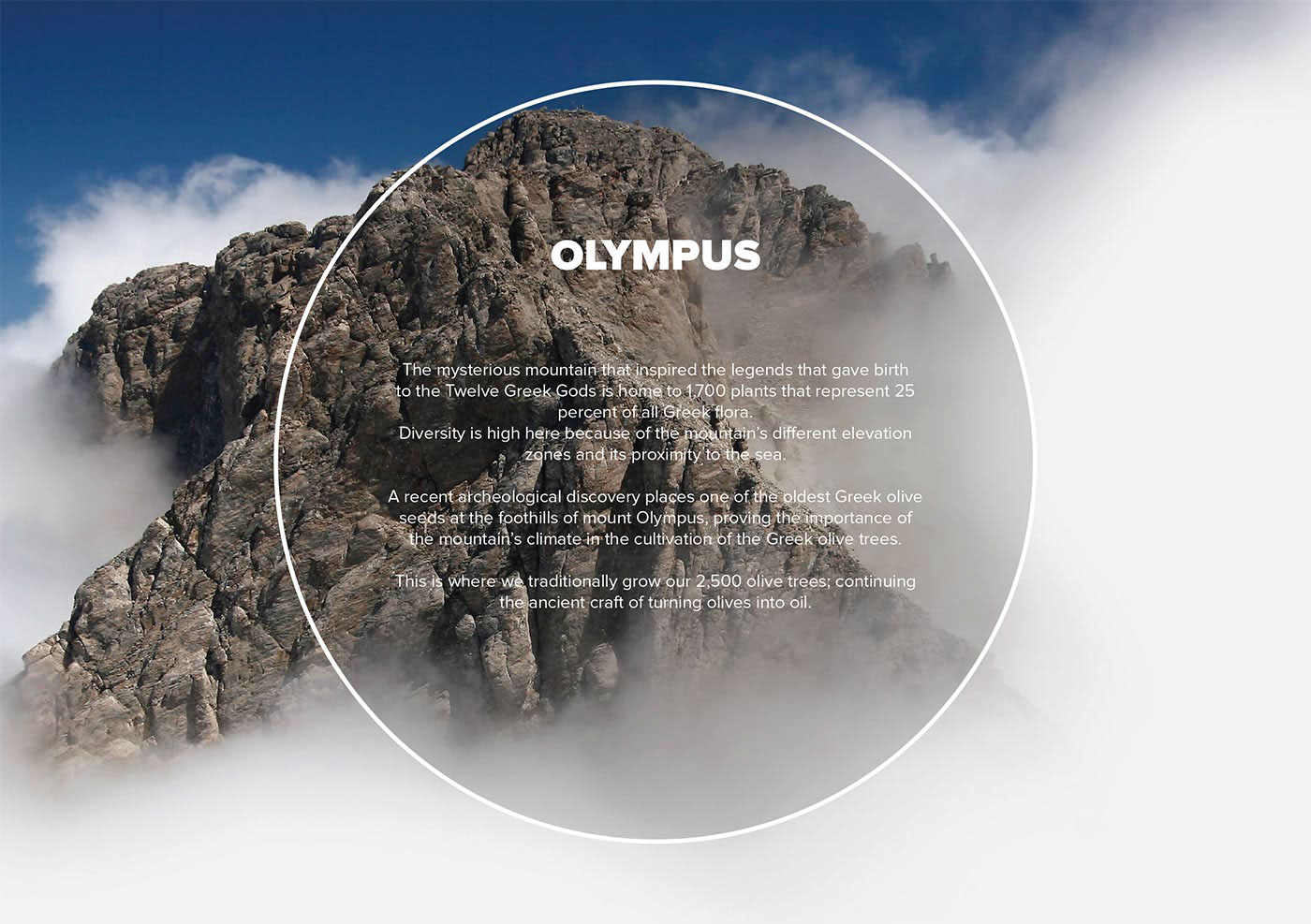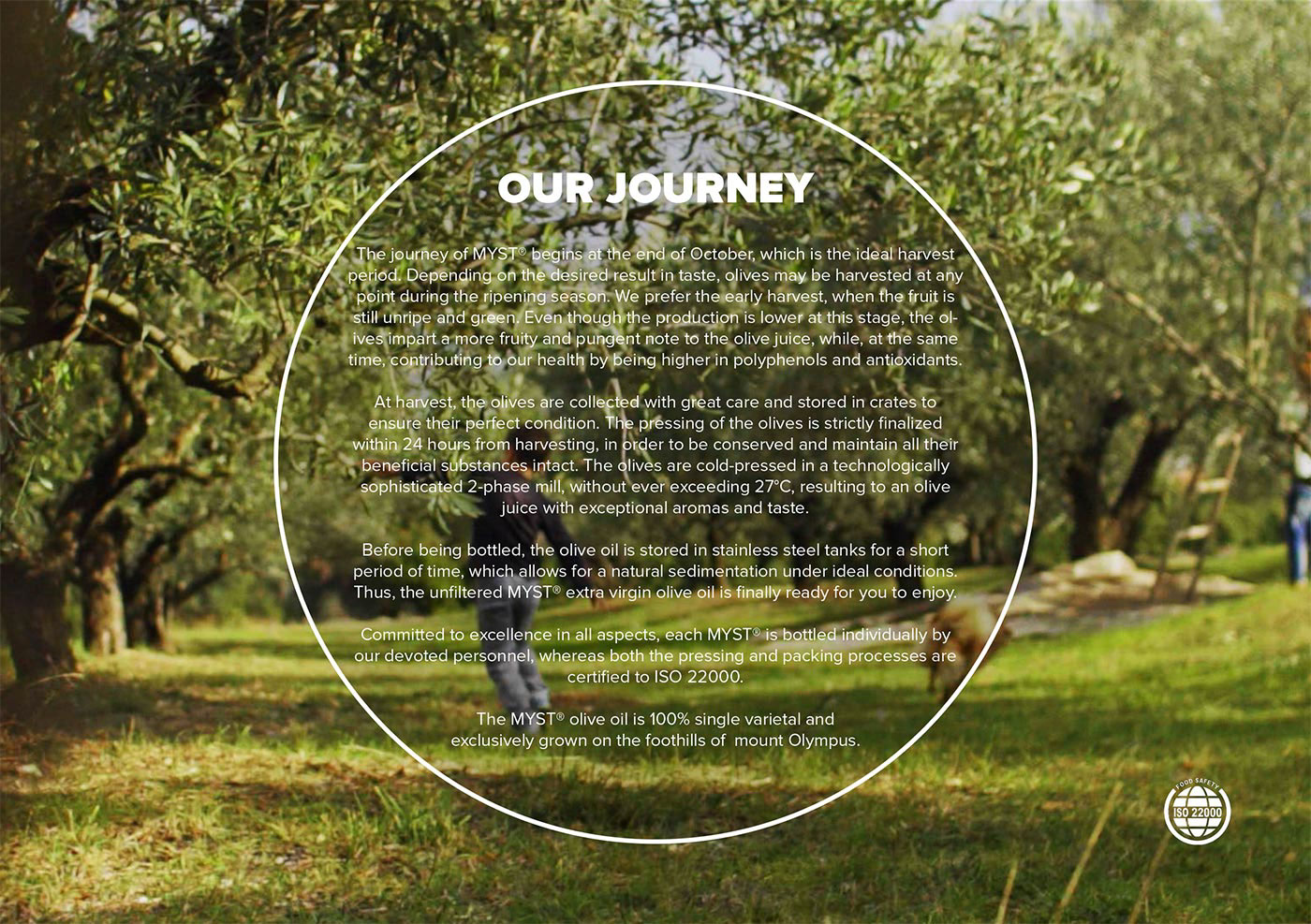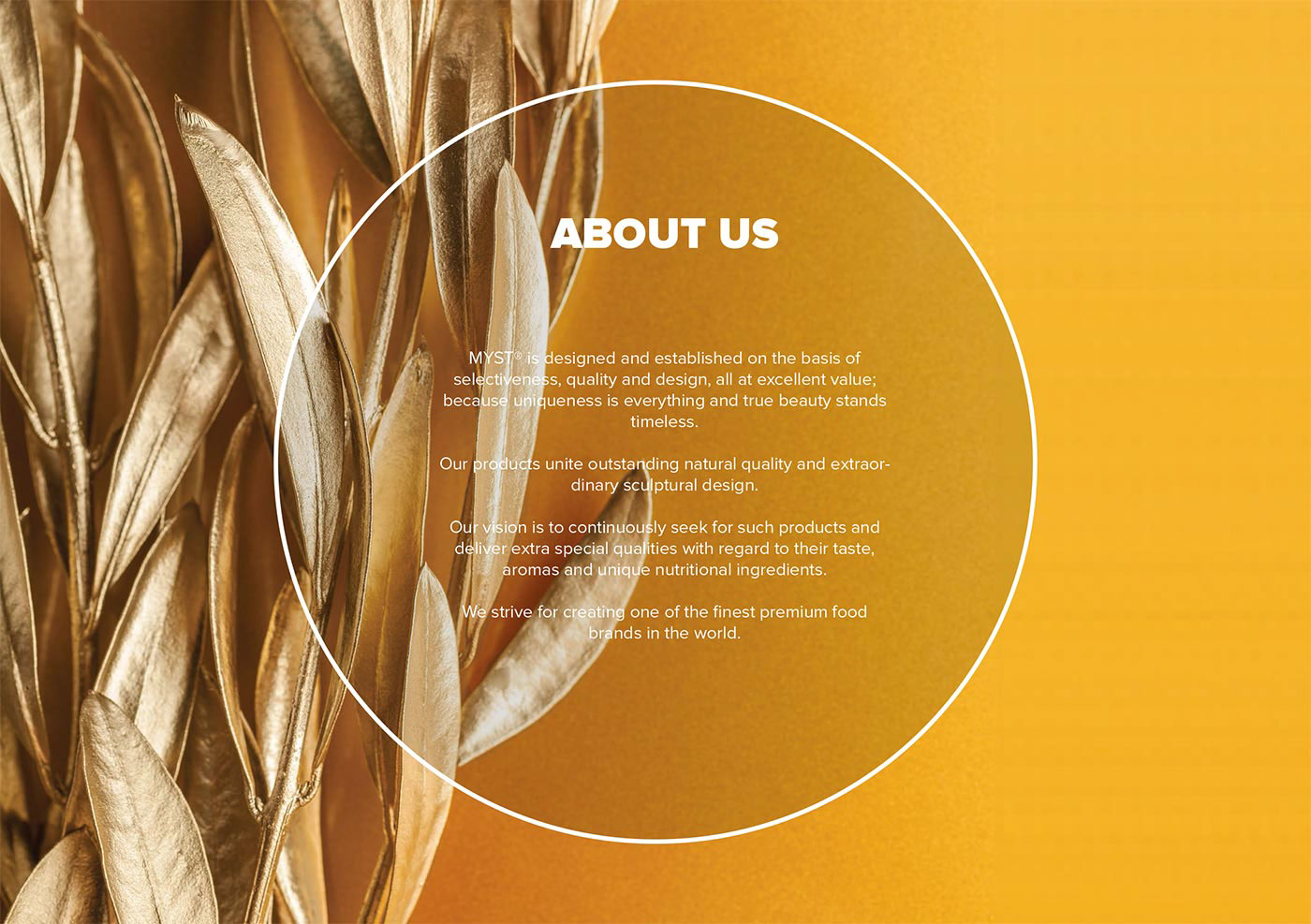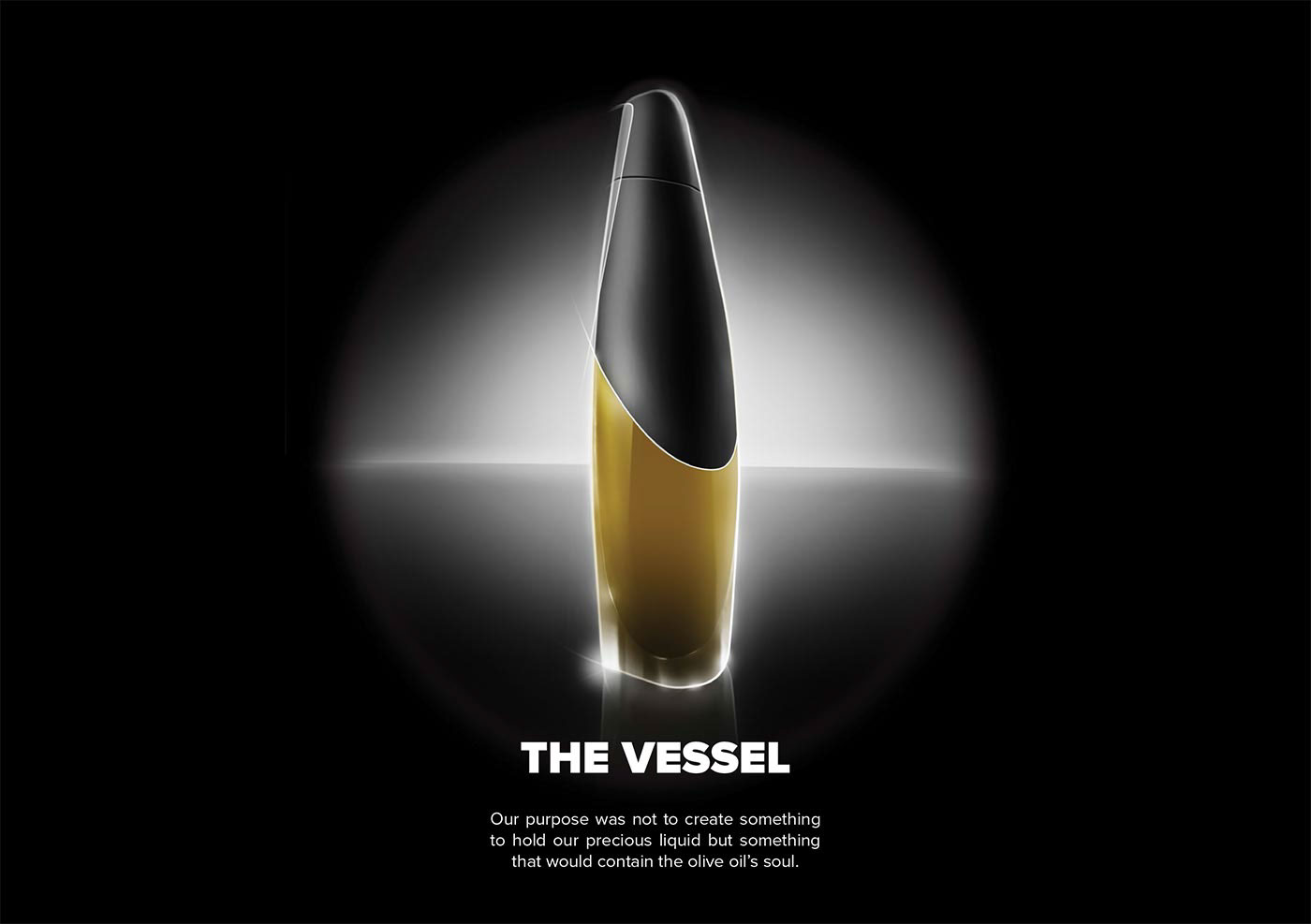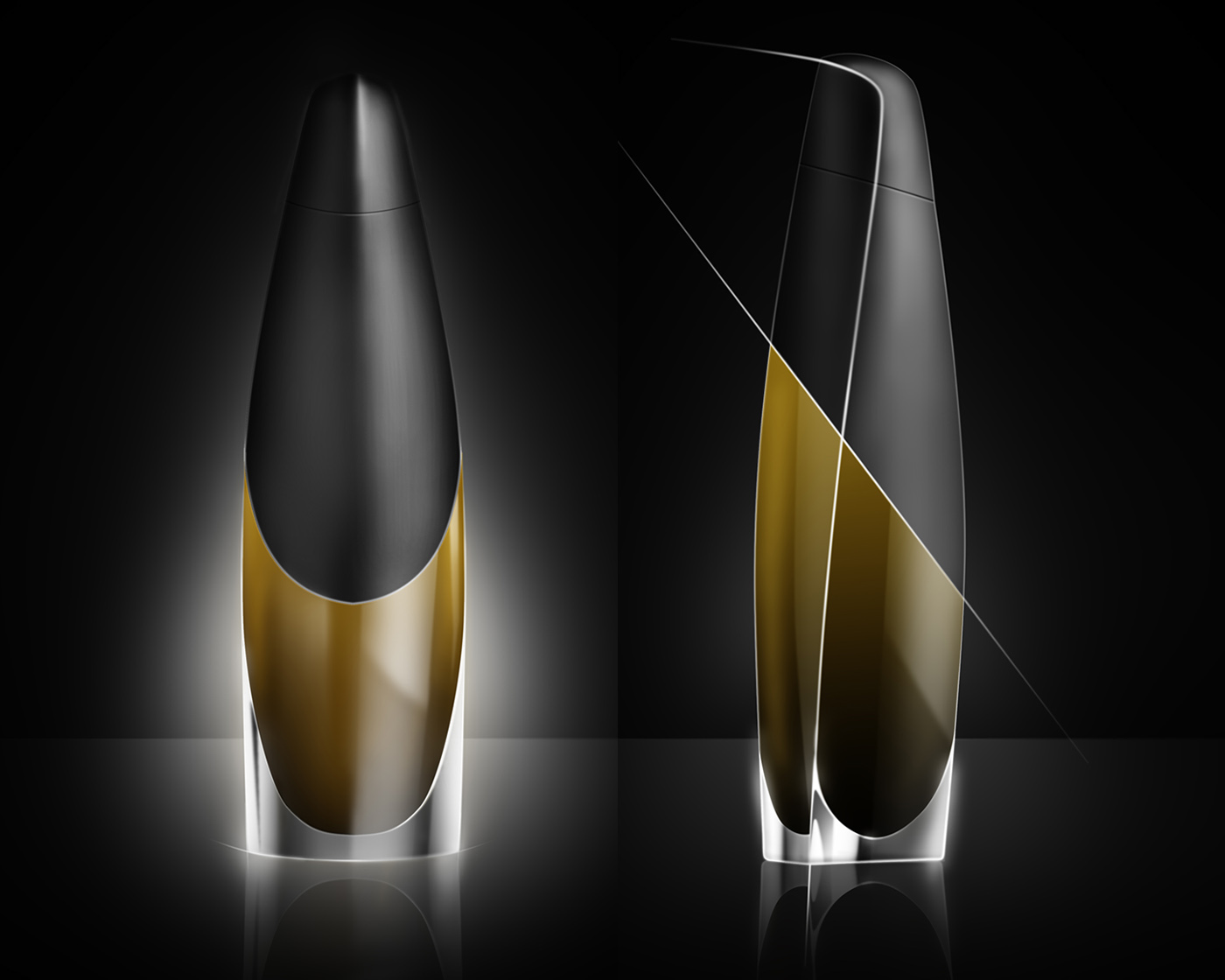 "The bottle designed for MYST is
a visual answer to the intricacy and delicate taste
of a high quality olive oil.
The contrasting sharp and round shapes that pierce
forward are an analogy to the product itself."
Ivan Venkov - Head of Design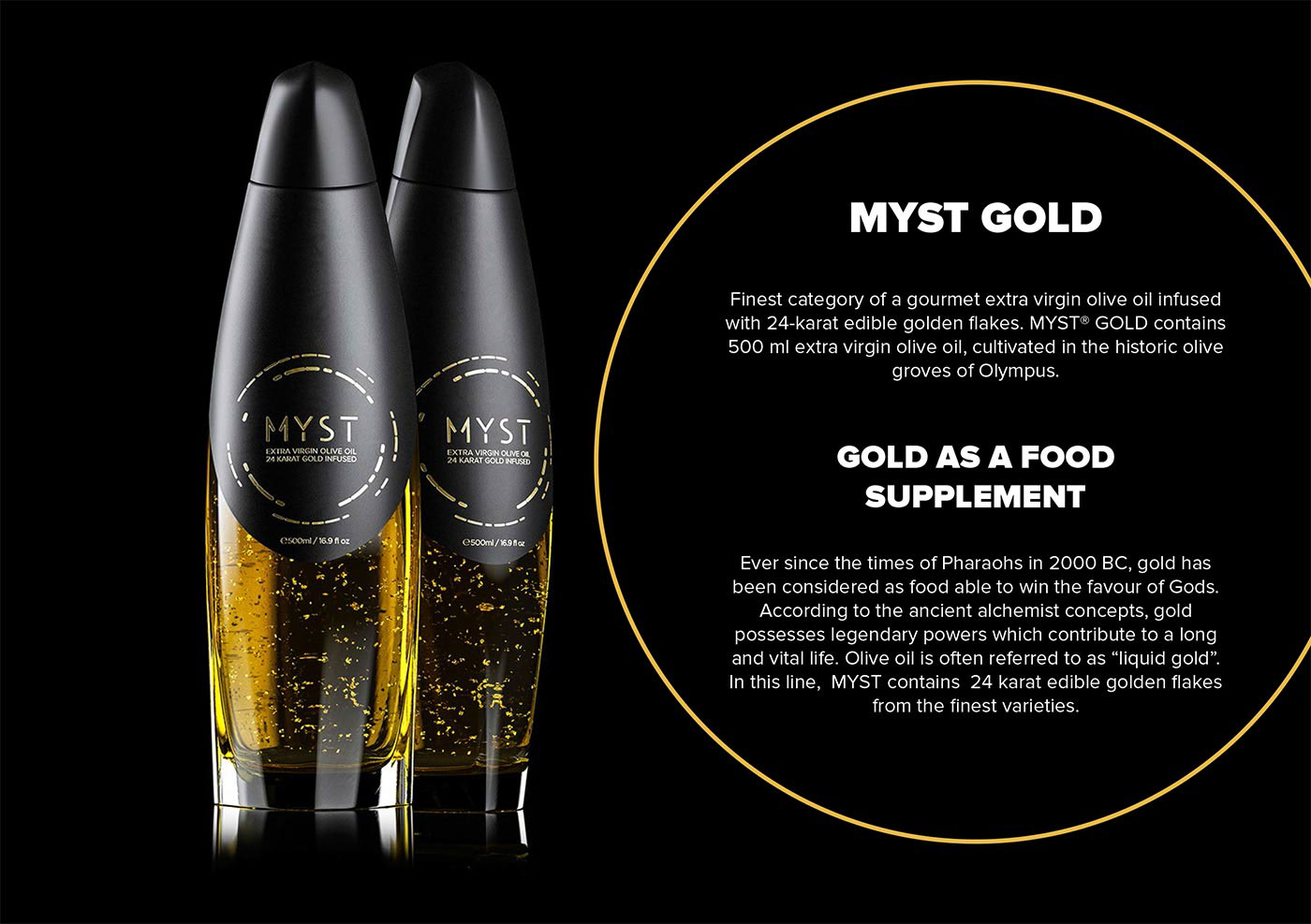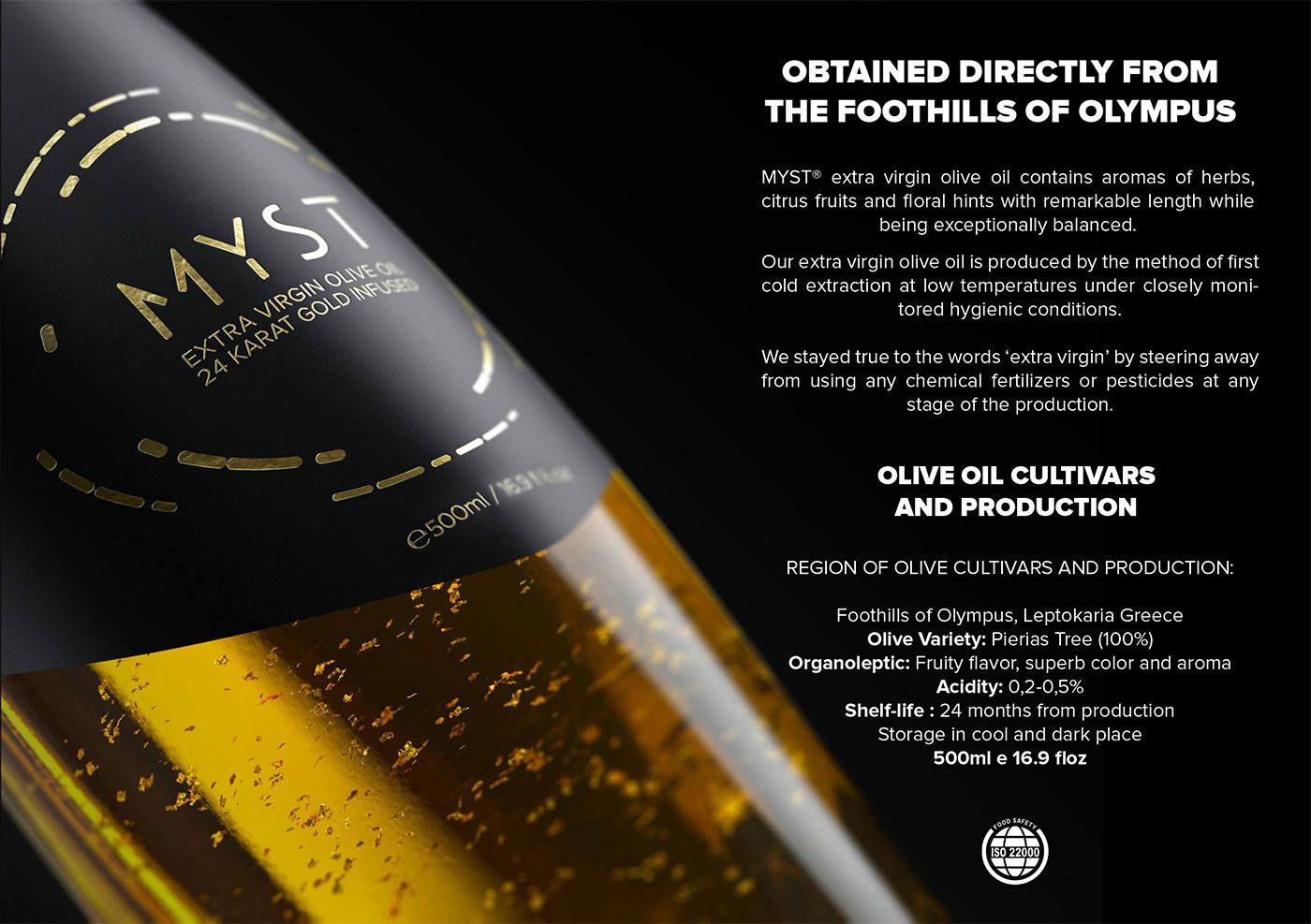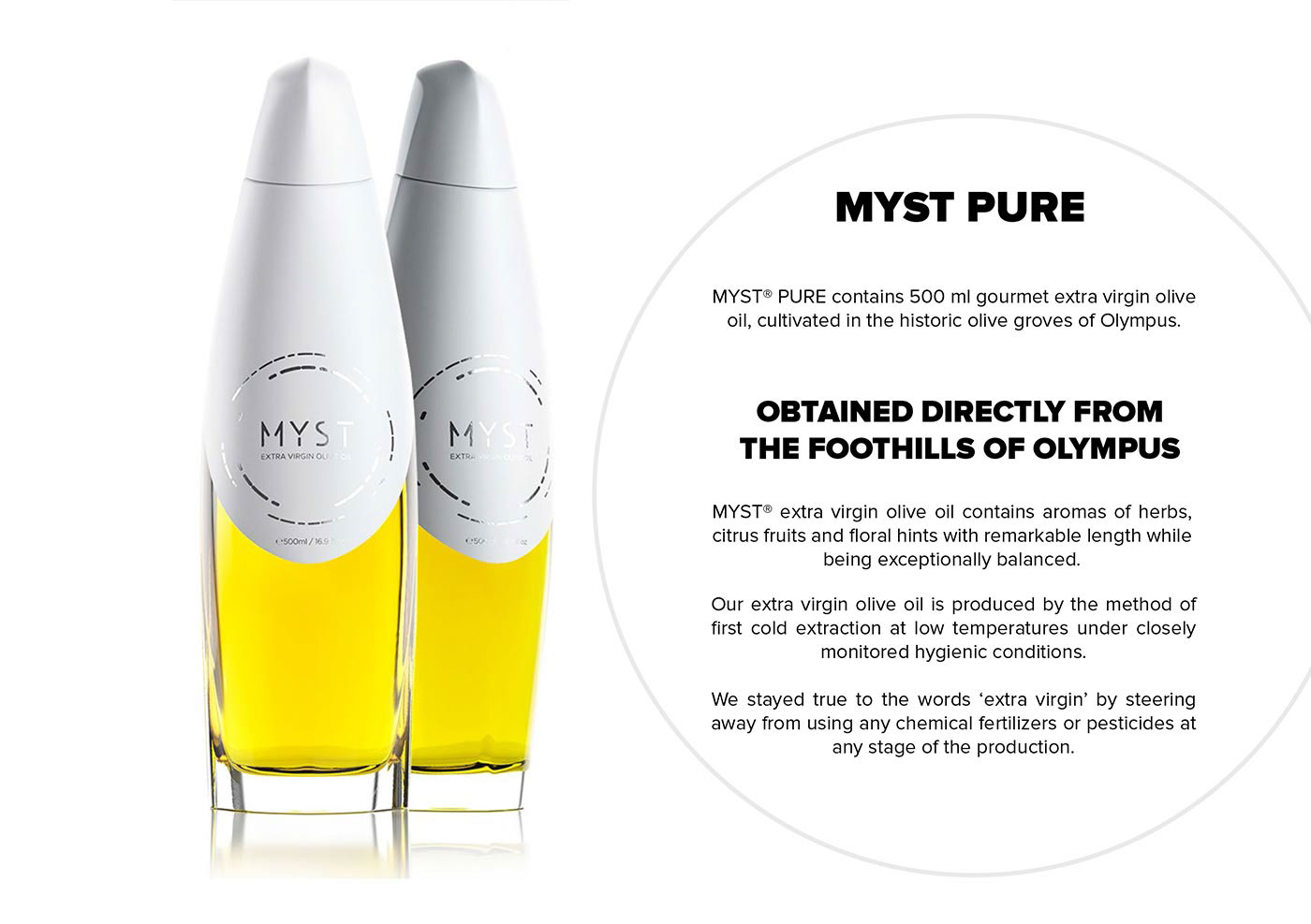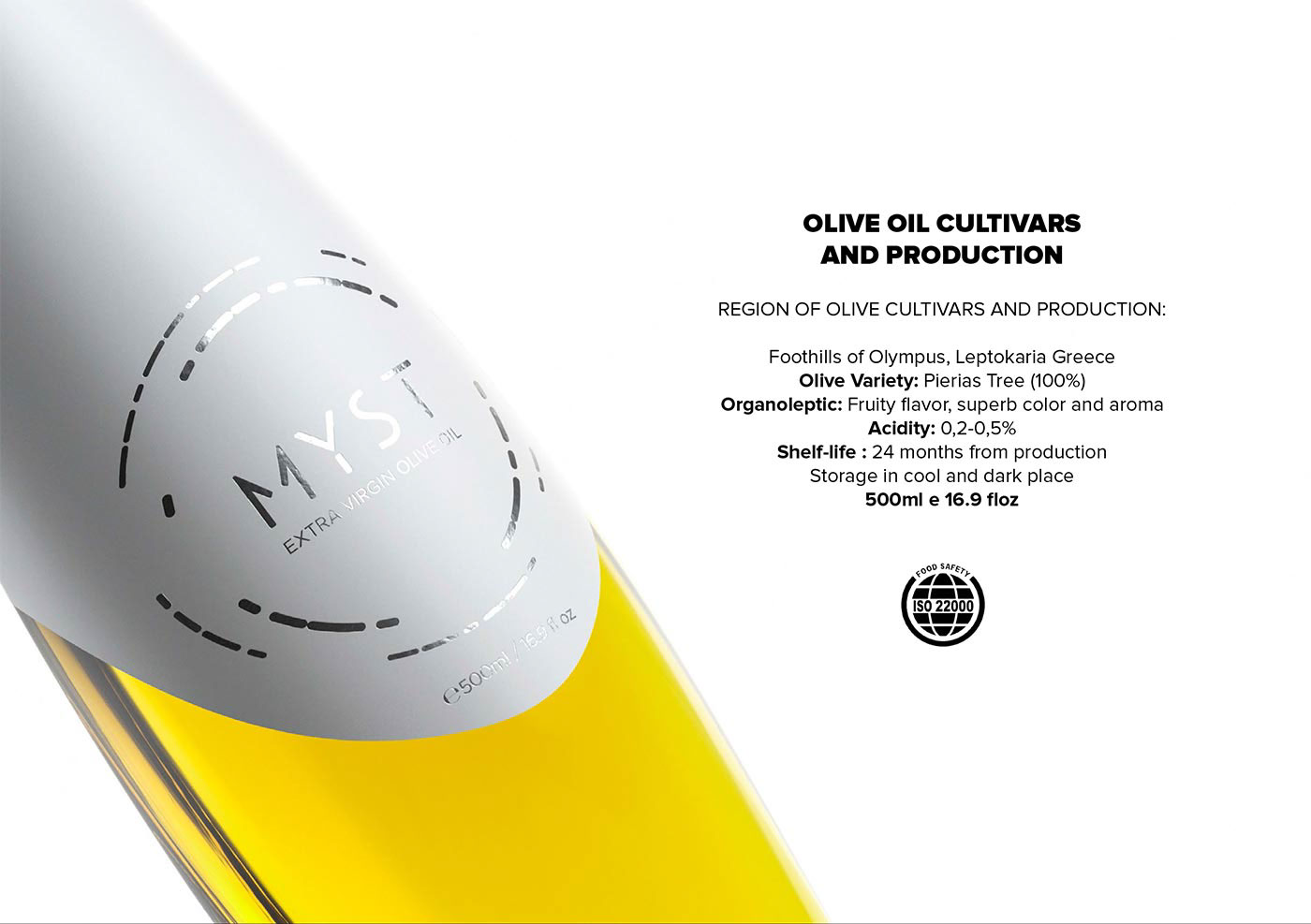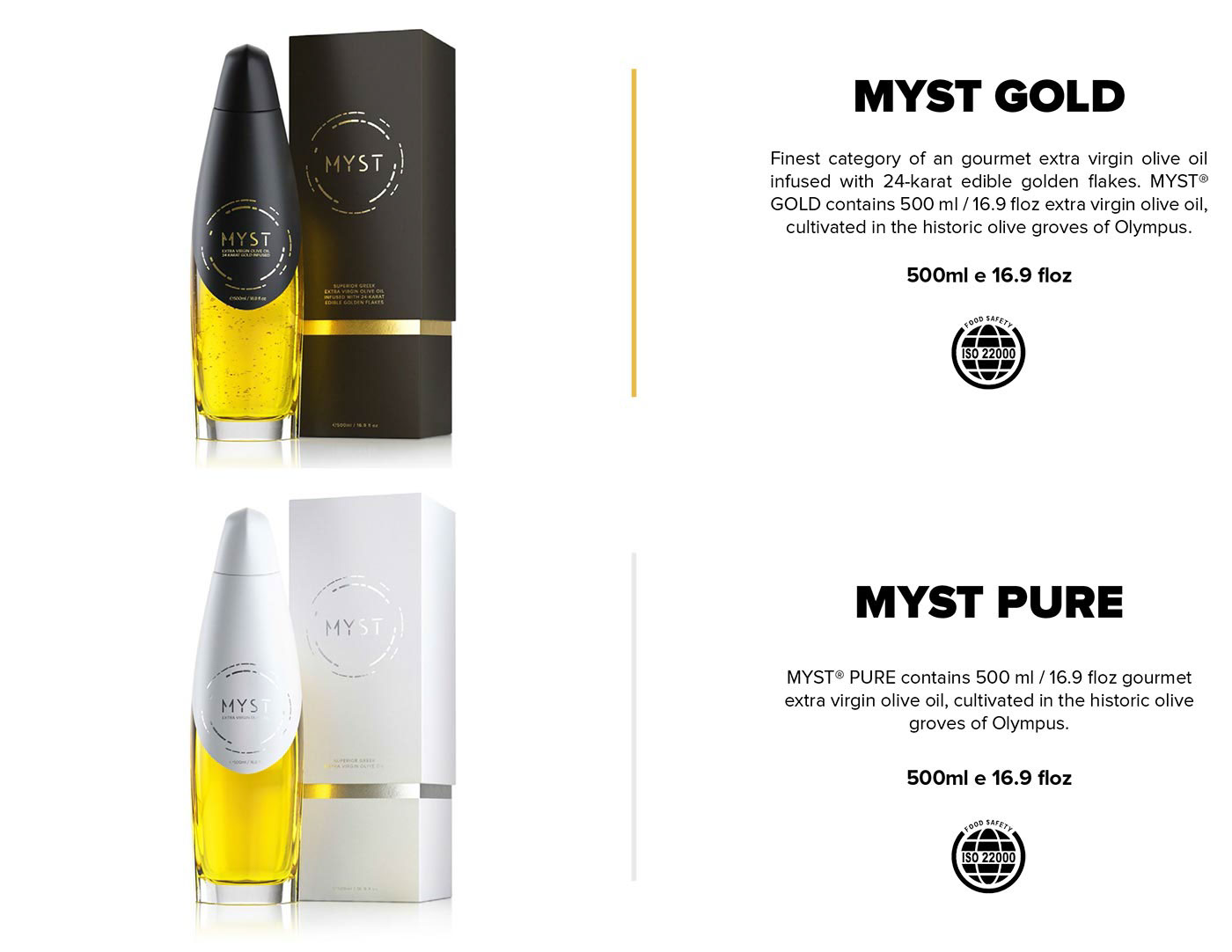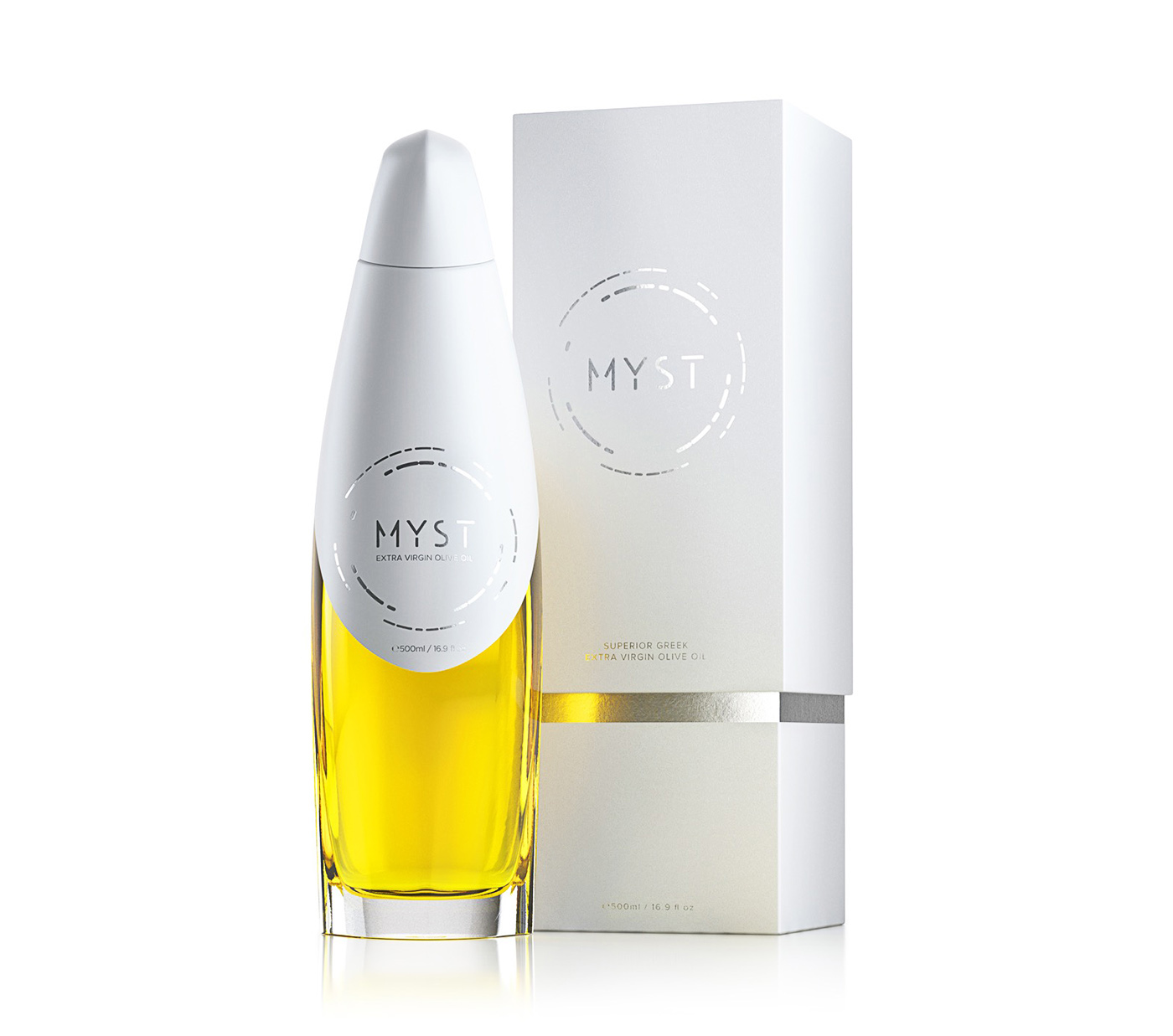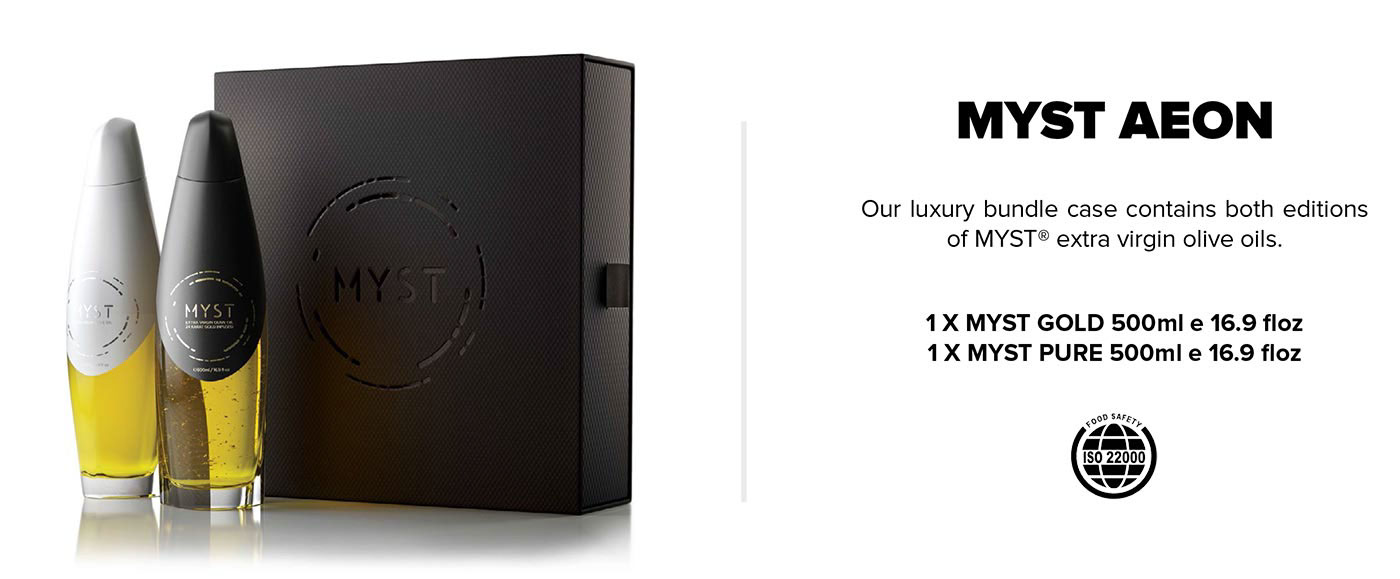 '' A lot of time and thought has been put in designing and manufacturing the case with the primary goal being to create an exquisite packaging, one that would meet the standards of its precious content. ''
Director of Marketing
| Kalli Bakali
Director of Finance
| Sakis Dalkalitsis
Export Manager
| Michalis Dalkalitsis
Chief of Production
| Giannis Bakalis
Head of the Design
| Ivan Venkov
–––––
––––––––––
––––––––––––––––––––
SWEDEN HQ
Enightesvägen 1 , Bromma 16865
Stockholm Sweden
+46 70 772 5181
+46 73 784 1314
PRODUCTION FACILITIES
Ioannou Metaxa 22, Leptokarya, 60063
Pieria, Greece
+30 698 74 11 355
+30 694 07 98 211
GENERAL INQUIRIES
For general inquiries, send us an email at
info@myst.gr
WHOLESALE INQUIRIES
For wholesale inquiries, send us an email at
sales@myst.gr
PRESS INQUIRIES
For press inquiries, send us an email at
press@myst.gr